The ALS Association - Fighting Lou Gehrig's Disease

About Our Chapter
The DC/MD/VA Chapte
r was founded in 1991 to serve the needs of those living with Amyotrophic Lateral Sclerosis and their caregivers.
The ALS Association is the only national not-for-profit health organization dedicated solely to the fight against ALS. The ALS Association covers all the bases — research, patient and community services, public education, and advocacy — in providing help and hope to those facing the disease.
The ALS Association (National Office and the DC/MD/VA Chapter) operates under a shared mission: to help people living with Amyotrophic Lateral Sclerosis and to leave no stone unturned in search for the cure. On a daily basis staff and volunteers are working diligently to develop programs to make sure that our ALS family can count on the caring, compassionate support of people who understand the daily challenges of living with this disease.
We work together to accomplish
our mission
. The DC/MD/VA Chapter focuses primarily on helping patients and families who live with ALS in the District of Columbia, Maryland and Virginia. While the National Office focuses primarily on research and advocacy. The Chapter supports the National Office through revenue sharing and research contributions. The National Office supports the Chapters by providing up-to-date information and materials.
Sign up for our
online newsletter, Connections
, or download our newsletter the ALS Connection for a more detailed look at the Chapter's history.
Adobe Reader Download You will need a pdf viewer to view the ALS Connection newsletter. You can download Adobe Acrobat Reader for free by
clicking here
.
Our accomplishments are made possible by the generosity of others. From the smallest donation to the largest gift, donors touch the ALS community with hope for the future.
---
Fuller Friends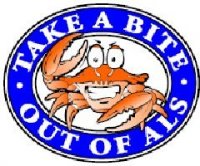 Fuller Friends is a group of Wayne Fuller's family, friends and fans whose purpose is to help defeat ALS! We participate in several events on an annual basis to raise money to find a cure for, and awareness of ALS (Lou Gehrig's Disease). Wayne is the brother-in-law of Alan Olson's wife, Holly.
Wayne has touched many lives and that is evident when we gather together each year for the annual Walk to Defeat ALS on the mall in Washington, DC. The Fuller Friends group has shown its strength by being the single largest group of walkers at this annual event since we learned of Wayne's diagnosis with ALS. Our
Facebook Page "Fuller's Friends
", allows individuals to stop by and see what is happening next. Some of our events include: Octoberfest, a celebration of Wayne with some of the most delicious food prepared by the Volkman Family, Fuller Friends Wine Tasting and the Fuller Friends Crab Feast - need I say more?
Individuals and Corporations can make donations to the ALS Association by clicking
here
, please make any gifts in "Honor" of Wayne Fuller and WWR. Thank you for your consideration.
---
Windshield City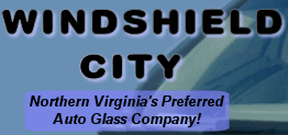 Windshield City is proud to offer to its customers:
Insurance Company Approved. We bill claims direct.
Over 20 Years of Guaranteed Customer Satisfaction.
Million Dollar Inventory of Foreign, Domestic & Classic Glass.
Hard to find side, back vent glass and ready-cut side mirrors.
Sliding rear windows for pickup trucks.
Free mobile service.
Windshield City specializes in:
Lexus, Acura, Volvo, BMW and VW
Major Dealerships
Fleets, including taxis, and rental cars
Repair Centers
Auto Auctions
---
OLSINVEST FINANCIAL

Helping our clients create and maintain wealth!
---